Prepd allows you to display your current activity in the Dynamic Island and on the Lock Screen. Live Activities, especially on your Lock Screen, are exceptionally useful when you are focusing on a task or activity. Prepd displays the remaining time for the current activity. If you have a newer iPhone with an "always-on display," your current activity countdown will be visible, even if your phone is locked, keeping you constantly aware of your progress in your current task.
Here's how to use Live Activities on your iPhone: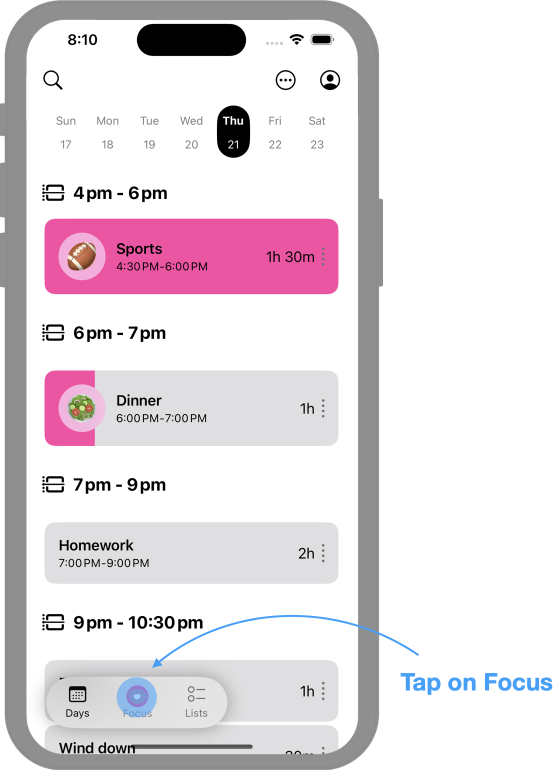 Live Activity will only be active when you put Prepd into Focus mode by tapping the Focus icon in the tap bar.